Picked by Publishers Weekly as one of nine "impressive debuts" for Fall 2006
"...Debut novelist Robertson draws a powerful story out of Lara's first-person narration. The author solidly dramatizes the ironies and ambiguities, moral and otherwise, of Lara's desperate encounters." — Publishers Weekly (June 2006)
<![if !vml]>
<![endif]>
"The layers of treachery are thick in Margaret Lowrie Robertson's gripping debut novel... Robertson's experience as a reporter in Beirut gives this taut novel a visceral realism.."
<![if !vml]>
<![endif]> The magnitude of the Sept. 11, 2001, attack on the United States has tended to obscure the tragedy of earlier acts of terrorism. With so many lives lost or shattered on that terrible day, it is often difficult to recall the victims of earlier days of terror. Margaret Lowrie Robertson's novel Season of Betrayal recalls one such date, Oct. 23, 1983... Robertson's novel ends with a tangle of mutual betrayals and deaths that serve as a counterpoint to her terse yet searing account of the suicide attack on the U.S. Marine and French Army barracks.
(Starred Review) "...There are no heroes in this wrenching novel; no one behaves well and everyone's motives are suspect. With years of experience in news broadcasting, including a year in Beirut as a stringer for CBS radio, Robertson writes with authenticity about a city and a people destroyed by civil war. The contrast she draws between the grand scale of the Lebanese civil war and the small scale of Lara's battle to win back Mac is quite effective. An exceptional first novel, gripping and real. Enthusiastically recommended for general collections. Copyright 2006 Reed Business Information." — Library Journal (October 2006)
"Ms. Robertson writes with a crisp, clear, tough voice reminiscent of Joan Didion's journalism. Her portrait of Beirut -- at once vivid and meticulous -- displays a reporter's gift for detail." — Wall Street Journal (October 21, 2006)
"...Season of Betrayal is an enlightening read for anyone who wants to understand a little better the complicated politics of this schizophrenic nation. (January 2007)
<![if !vml]>
<![endif]> ".. an intense, often riveting, reading experience." (January 2007)
"Amidst the chaos of the characters' lives, which parallels that of the outside world, Robertson deftly weaves in descriptions of the conflict that has brought them all together... Season of Betrayal is no "feel good" tale but an engrossing one where "the Marine's disastrous mission parallels Lara's own countdown to disaster." — ForeWord Magazine "Summer Read Recommendations"
"To better understand the tragic destruction of Lebanon's new-found stability, readers may be interested in a first novel that Tatra Press will publish this October... Season of Betrayal." — LibraryJournal.com "In the Bookroom" Blog
"Season Of Betrayal is a captivating journey into war-torn Beirut and the equally dangerous frontlines of human relationships. Margaret Lowrie Robertson brings her keen reporter's eye to this evocative and moving story of love, loss, and of course betrayal." — Anderson Cooper, host Anderson Cooper 360 Degrees
"Margaret Lowrie Robertson's sinuous narrative takes the reader back to Beirut 1983--where the terrorist war against America began. Her tale is at once a vivid history lesson and a deeply personal story of a woman caught in a web of betrayal that destroys everyone around her. For people who want to understand the roots of the anguishing story we're living through today in the Middle East, this novel is a useful guide." — David Ignatius, Washington Post columnist and author of Agents of Innocence and The Sun King.
"Season of Betrayal captures the emotional intensity of a young woman's personal struggle in the face of a gruesome civil war. Filled with love, death, and fear, this riveting and dramatic portrayal will emotionally move the hearts and minds of every reader." — Chris Matthews, Host, NBC's The Chris Matthews Show and MSNBC's Hardball with Chris Matthews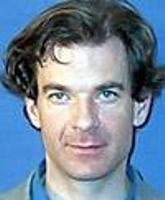 "Season of Betrayal is a rollicking, and at times, intense read. It follows a group of journalists covering the civil war in Beirut during the 1980s. As the tragedy of the Lebanese war unravels, so too do the lives of the journalists covering it who encounter both love and loss in Margaret Lowrie Robertson's affecting book." — Peter Bergen, author of Holy War Inc., and The Osama bin Laden I know: An Oral History of al Qaeda's Leader
"...Robertson's singular accomplishment is weaving fact with fiction. The novel manages to be entertaining as well as enlightening, and helps the reader hack through the web of cultures and beliefs that make up the complex tapestry of the Middle East." — Michael Lee, literary editor of The Cape Cod Voice and a member of the National Book Critics Circle, writing in BookPage
"Season of Betrayal
is a vivid, engrossing and finely-drawn story that plunges the reader into the maelstrom of a city torn apart by violence while also involving one in the individual destinies of the principal characters -and of love in a 'pink and gold memory.'"
— Jonathan Fenby, author of Generalissimo: Chiang Kai-Shek and the China He Lost and On the Brink: The Trouble with France; former editor of The Observer and The South China Morning Post
"A deft and engrossing debut. In Season of Betrayal, Margaret Lowrie Robertson brings to bear her impressive journalistic expertise, taking us behind the scenes in Beirut to places we've never been before. But more important, she uses those insights into politics and terrorism to lead the reader to a deeper understanding of the human heart." — Michael Mewshaw, author of If You Could See Me Now; Shelter From the Storm, Life for Death, Ladies of the Court, etc.
"Margaret Lowrie Robertson's novel movingly explores betrayal in friendship, love and war. Layer by layer, it reveals Beirut, its journalists, and a marriage. It is a page-turner in the best sense of the phrase." — Masha Hamilton, author of The Distance Between Us
"Margaret Lowrie Robertson was present at the birth of some of the violence that haunts the Middle East today. Her novel, Season of Betrayal, is a deftly told tale of danger and intrigue, vividly descriptive with absorbing characters, a story that could only have been written by one who absorbed it all first-hand." — Ken Bode, former CNN Political Analyst, NBC Political Correspondent, and ex- moderator of Washington Week In Review
"Sometimes history works well when it is presented as a novel. That's the case with an interesting new work of fiction called Season of Betrayal (Tatra Press), by former CNN foreign correspondent Margaret Lowrie Robertson." — Jon Friedman's Media Web, MarketWatch from Dow Jones
"The plot -- how the marriage between a young woman suffers in the cauldron of life in a war zone -- almost feels incidental at times, such is the author's ability to vividly render scenes of chaos, pathos and strife. an intense, often riveting, reading experience" — Regis Behe, Pittsburgh Tribune-Review